Fallen Bikers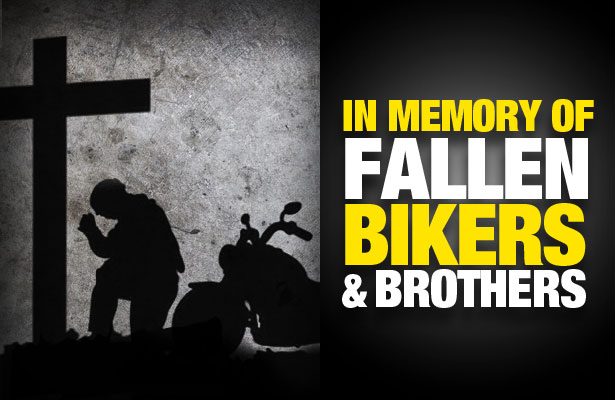 Our way of honoring all our fallen Brothers and Friends.
To submit a memorial graphic for a fallen biker email Hector@SouthTexasBiker.com
---
A Brother, A Father, A Best Friend was Killed four years ago, because someone wasn't paying attention and ran a red light. Everyday I ride and see people around me driving while they text, eat, drink, apply makeup, or lotion. Even using their knees to hold the steering wheel while they do so. Pay close attention to the rode when you drive because you can be the next person responsible for taking some ones life for being careless. What ever it is, I promise it can wait till you get to where you are driving to.
Carnalito we all miss you. You are not forgotten. Not one day goes by when I don't think of you and what you would say at every crazy ride and night out. Alrato te alcanso, we will ride side by side again one day.
---
In Loving Memory of Revolucionarios MC Fallen Brothers
Revolucionario Ironman • Revolucionario Neta Neta • Revolucionario Solano • Revolucionario Boracho

---
In Loving Memory of Calaveras MC Fallen Brothers
---