Calling all Biker Babes & Custom Motorcycles!!!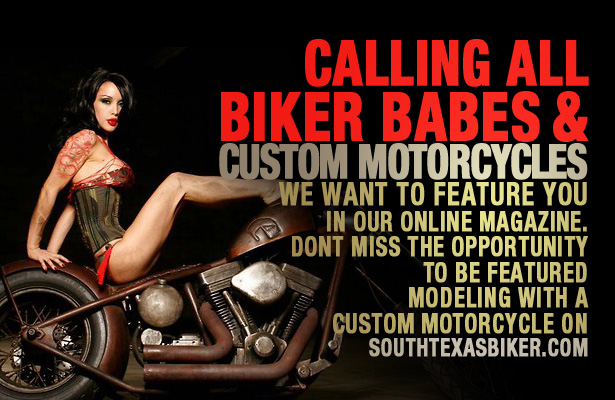 We want to feature you in our online magazine. Don't miss the opportunity to be featured modeling with a Custom Motorcycle on Southtexasbiker.com. For the chance to be selected Email three photos of you and your contact information to Hector@SouthTexasBiker.com.
(all models must reside in the Rio Grande Valley and be at least 18 years of age)
If your a biker in the Rio Grand Valley with a Bad Ass Custom Motorcycle. Submit your contact information and photos of your Bike for a chance to have it featured in our magazine with a Sexy Biker Babe.